11.1.4.Delete a Macro
Click the Office button, and then click Excel Options.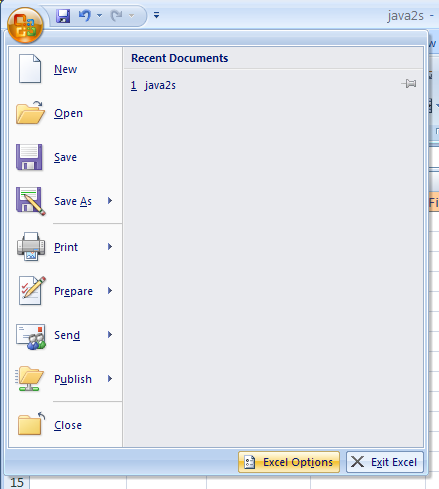 In the left pane, click Popular.
Select the Show Developer tab in the Ribbon.

Click the Developer or View tab.
Click the Macros button.

Click the macro you want to delete.
Click Delete.
To stop a macro. Press Ctrl+Break to stop a macro.