Save a Workbook with Macros : Macro « Macro ActiveX Add in « Microsoft Office Excel 2007 Tutorial
Click the Office button, and then click Save As.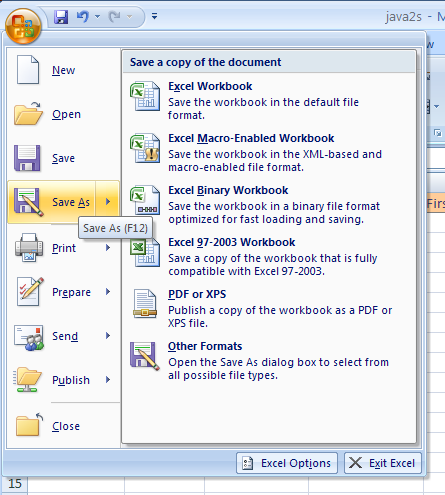 Type a workbook file name.
           Click the Save as type list arrow, and then select:
           Excel Macro-Enabled Workbook. A workbook (.xlsm) that contains VBA code.
           or Excel Macro-Enabled Template. A template (.xltm) that includes preapproved macros.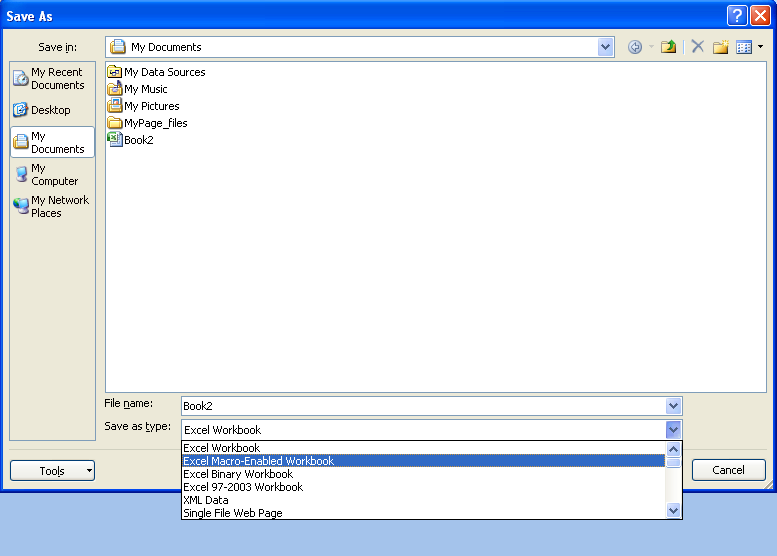 Click Save.