Click the Office button, and then click Excel Options.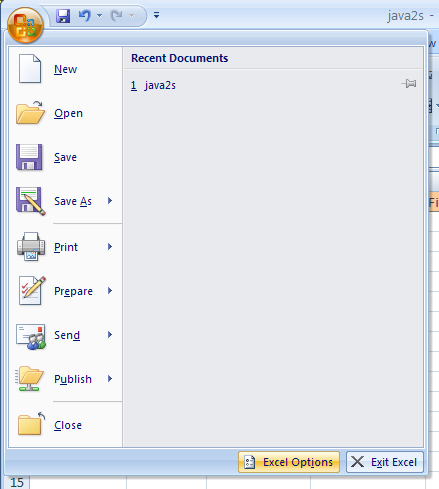 In the left pane, click Popular. 
           Select the Show Developer tab in the Ribbon.


Click the Developer or View tab.


To record a macro with actions relative to the initially selected cell, click the Use Relative References button.


Click the Record Macro button.


Type a name for the macro. Assign a shortcut key to run the macro.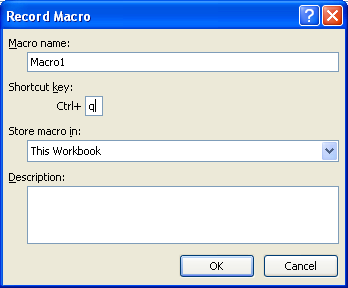 Click the Store macros in list arrow, and then select:
           Personal Macro Workbook to use the macro whenever you use Excel.
           New Workbook to use the macro in new workbooks.
           This Workbook to use the macro only in this workbook.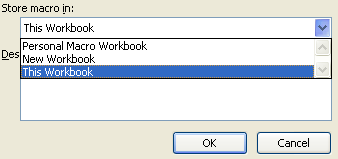 Type a description. Click OK.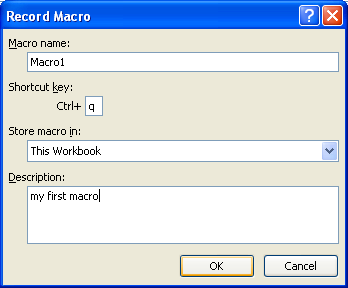 Execute the commands.


Click the Stop Recording button.