Click the Office button, and then click Excel Options.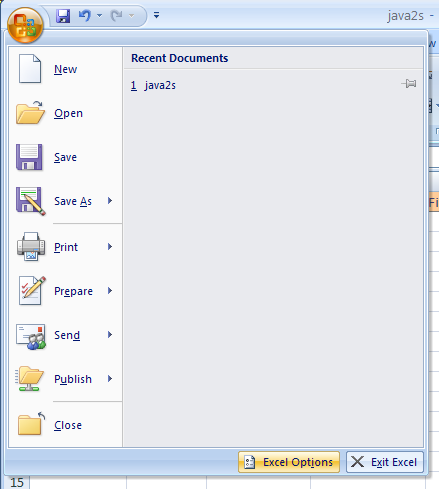 In the left pane, click Popular. Select the Show Developer tab in the Ribbon.


Click the Developer tab. Click the Visual Basic button to open the Visual Basic window.


Click the Tools menu, and then click Digital Signature.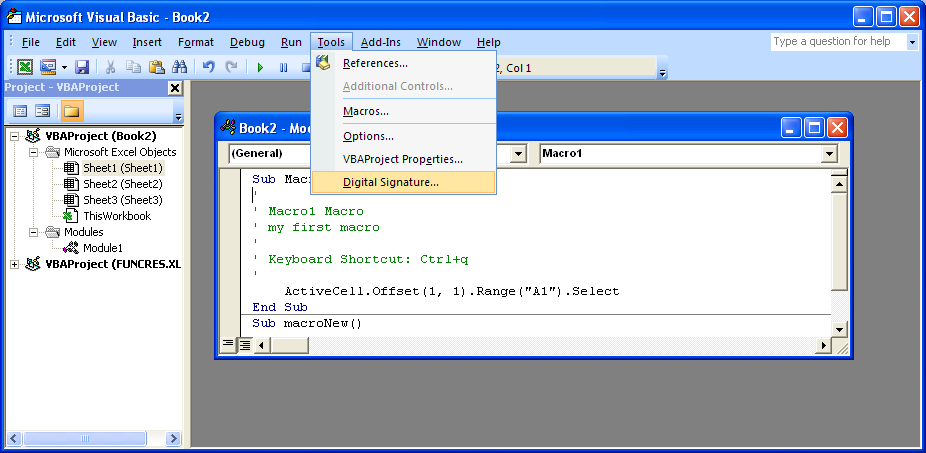 Click Choose.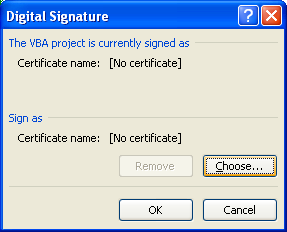 Select a certificate in the list.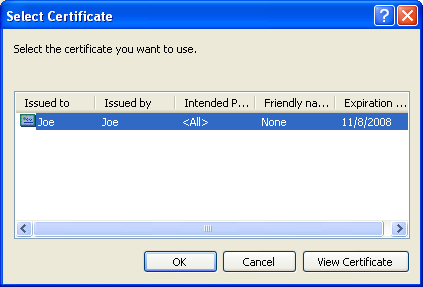 To view a certificate, click View Certificate, and then click OK.