Click the Home tab.


Click the Styles Dialog Box Launcher.


Click Options.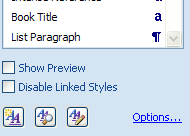 Click the list arrows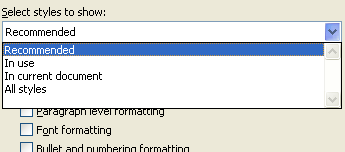 Then select the styles you want to show and how the list is sorted.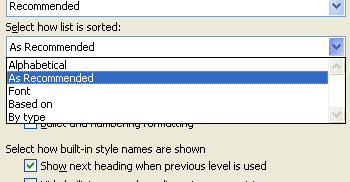 Select formatting: paragraph, font, or bullet and numbering.


Select how to show or hide built-in styles in the Style pane.


Click Only in this document or New document based on this template option.


Click OK.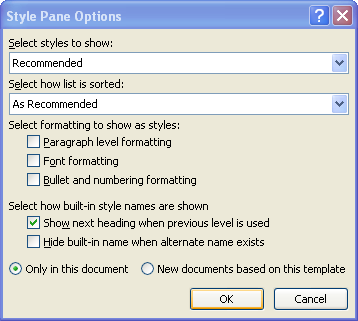 Click the Close button on the task pane.