Choose Home tab. Click Styles to open the Styles window.


Click New Style.


In the Name field, type logo.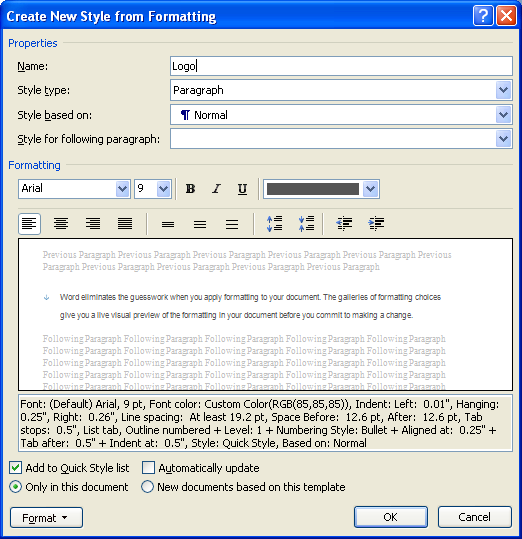 Click Character in the Style type drop-down list.


In the Formatting section, click the font drop-down list and select Magneto.

In the point size list, type 11.5 and press Enter.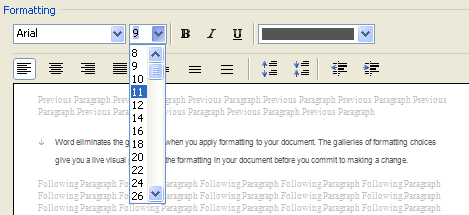 You have the option of saving this new style just for this document or for all new documents based on the current template.


Click OK.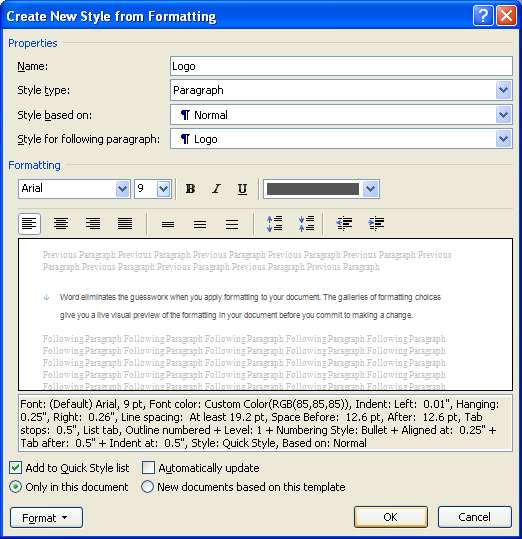 The logo style is now added to your Quick Styles list for this document.