Click the picture.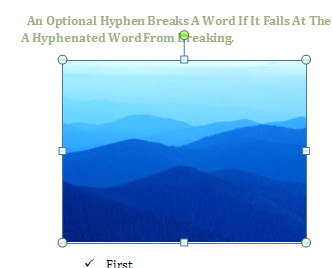 Click the Format tab

Click the Picture Effects button

Select 3-D, one of the preset types, or More 3-D Settings.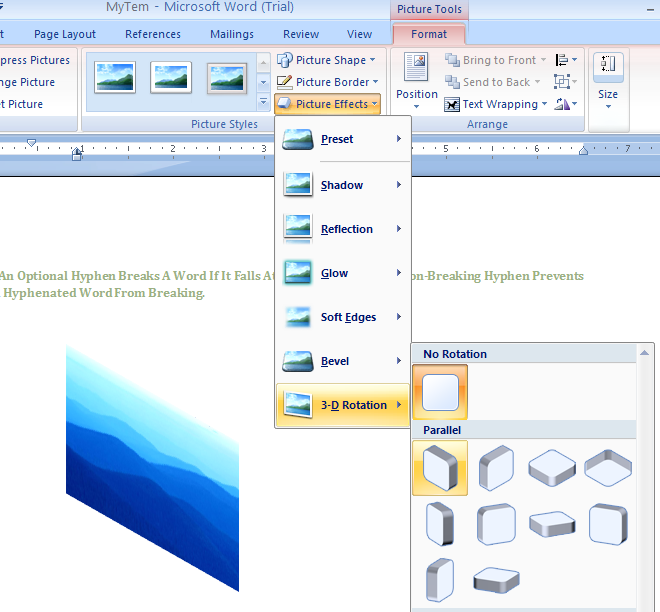 Select Shadow, one of the shadow types, or More Shadows.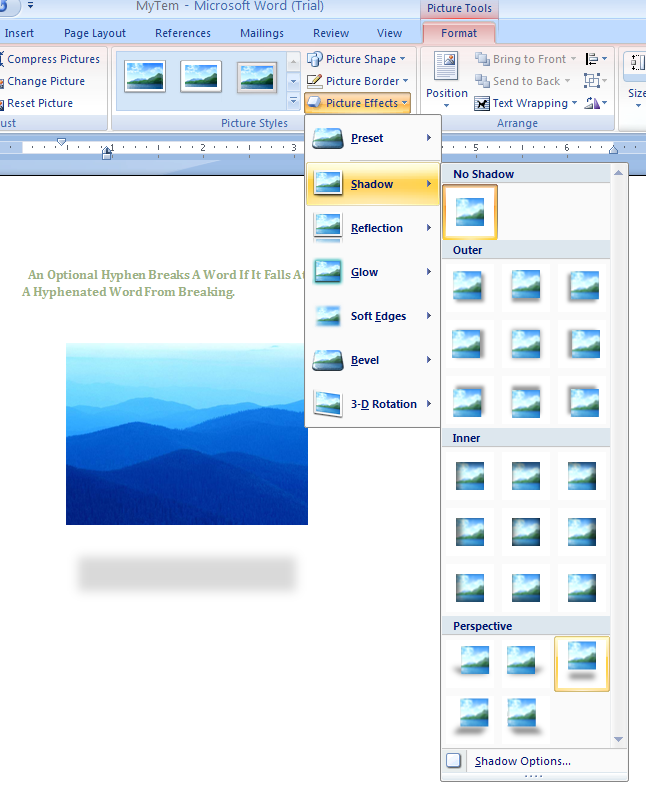 Select Reflection or one of the Reflection Variations.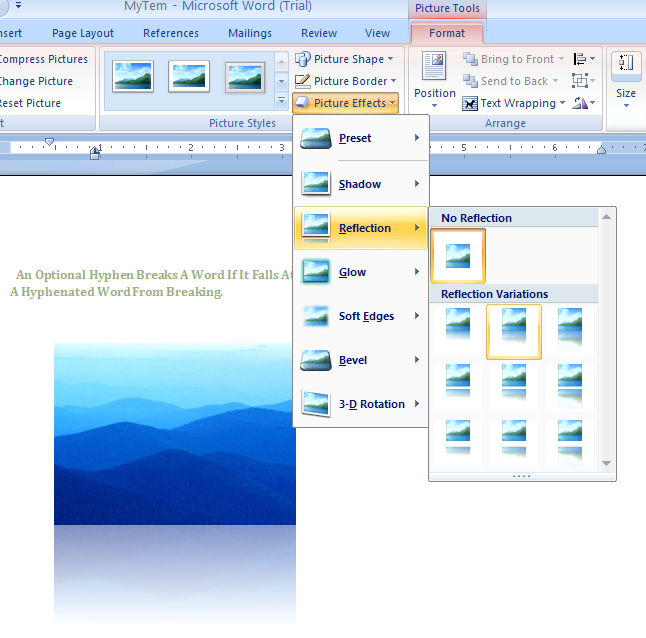 Select Glow, one of the Glow Variations, or More Glow Colors.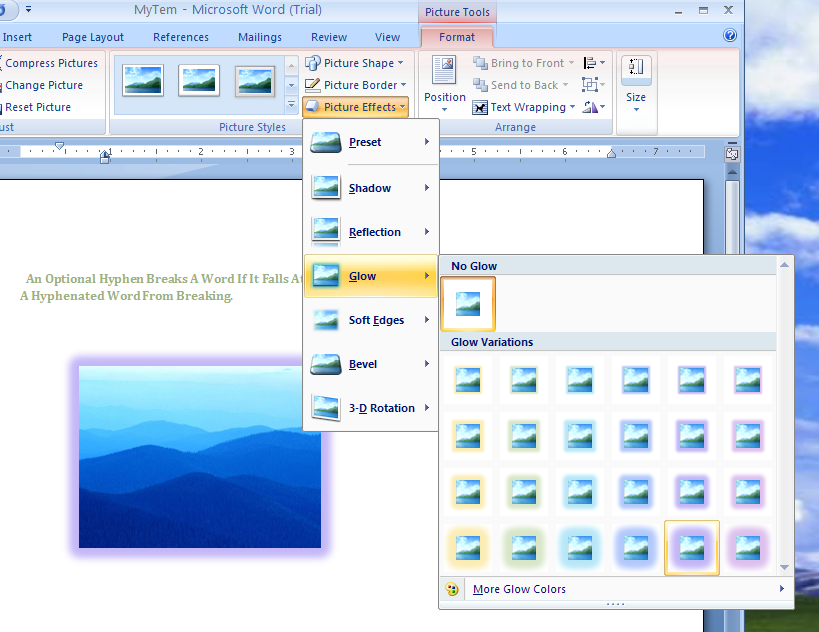 Select Soft Edges or a point size to determine the soft edge amount.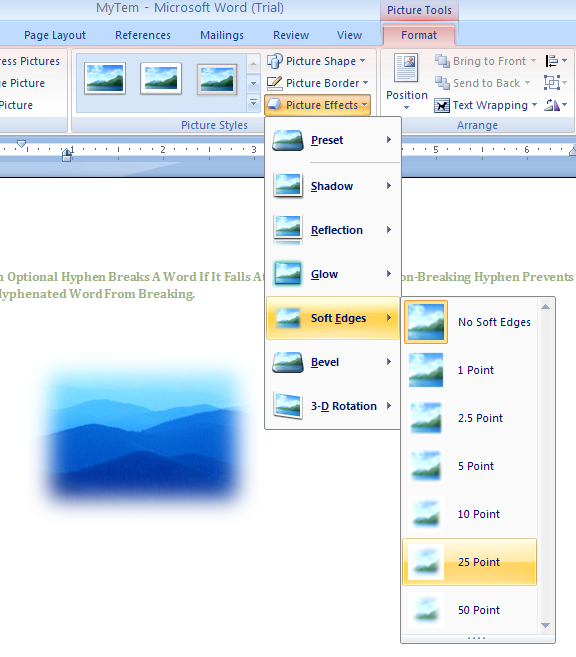 Click the effect you want from the gallery to apply it.