Click the picture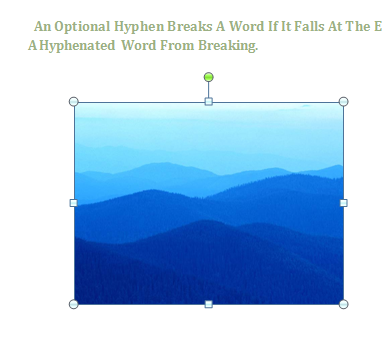 Click the Format tab under Picture Tools.


Click the Recolor button.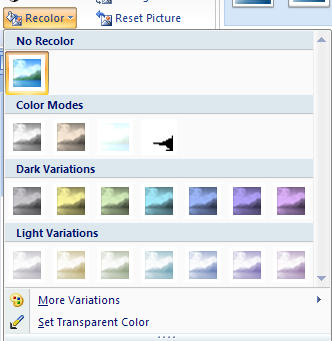 Click 'No Recolor' to remove a previous recolor.

Click an option in 'Color Modes' to apply a color type: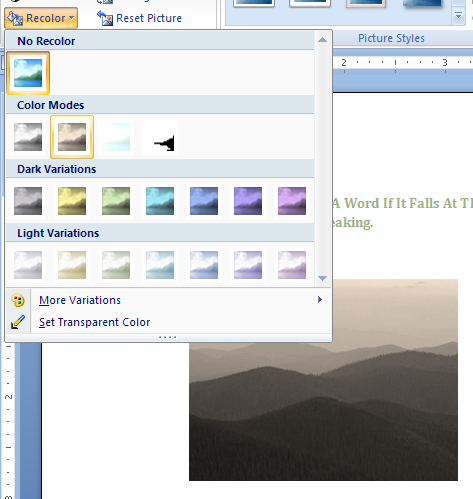 Grayscale converts colors into shades of gray between black and white.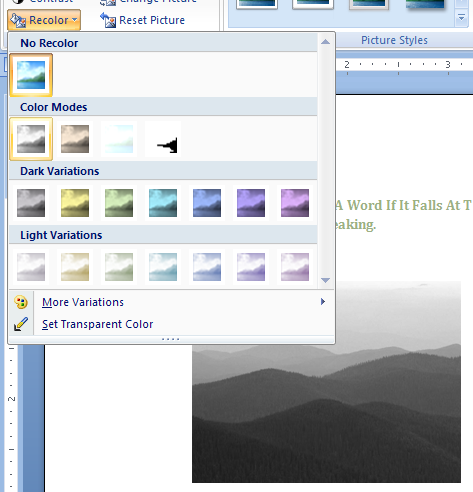 Sepia converts colors into very light gold and yellow colors.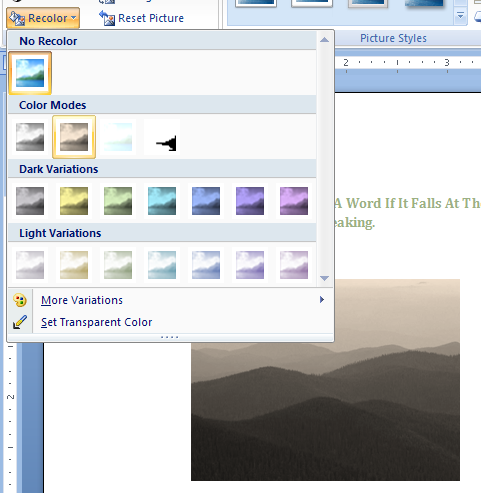 Washout converts colors into whites and very light colors.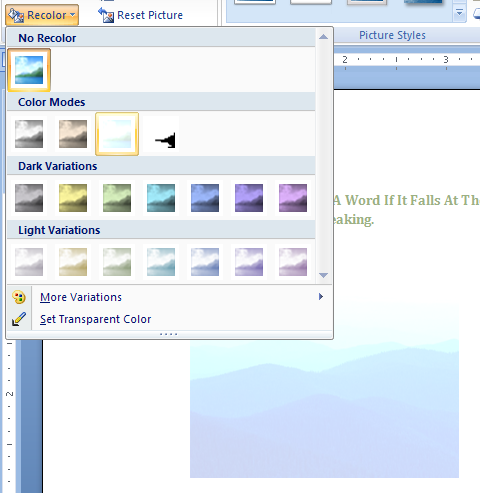 Black and White. Converts colors into only white and black.

Click an option in 'Dark and Light Variations' to apply an accent color in light or dark variations.


Point to 'More Variations' to select a specific color.