Click the picture.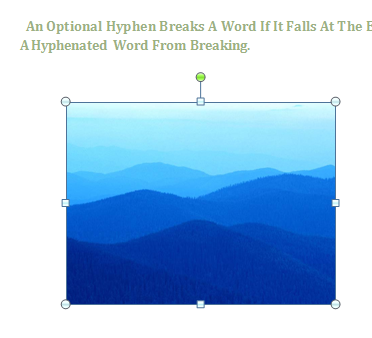 Click the Format tab under Picture Tools.


Click the Size Dialog Box Launcher.


To keep the picture proportional, select the Lock aspect ratio check box.


To keep the picture the same relative size, select the Relative to original picture size check box.


Enter a height and width size in inches.


Enter a percentage size.


If you want to remove your changes, click Reset.


Click Close.