Click the View tab. Click the Arrow under Macros button. Then click View Macros on the menu.


Type a name for the macro. Click the Macros in list, then click All active templates and documents or the document to which you want the macro stored.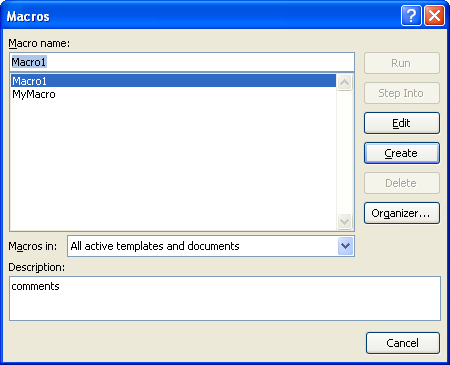 Click Create.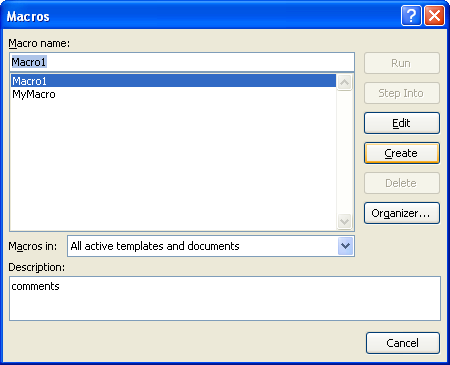 The Microsoft Visual Basic window opens.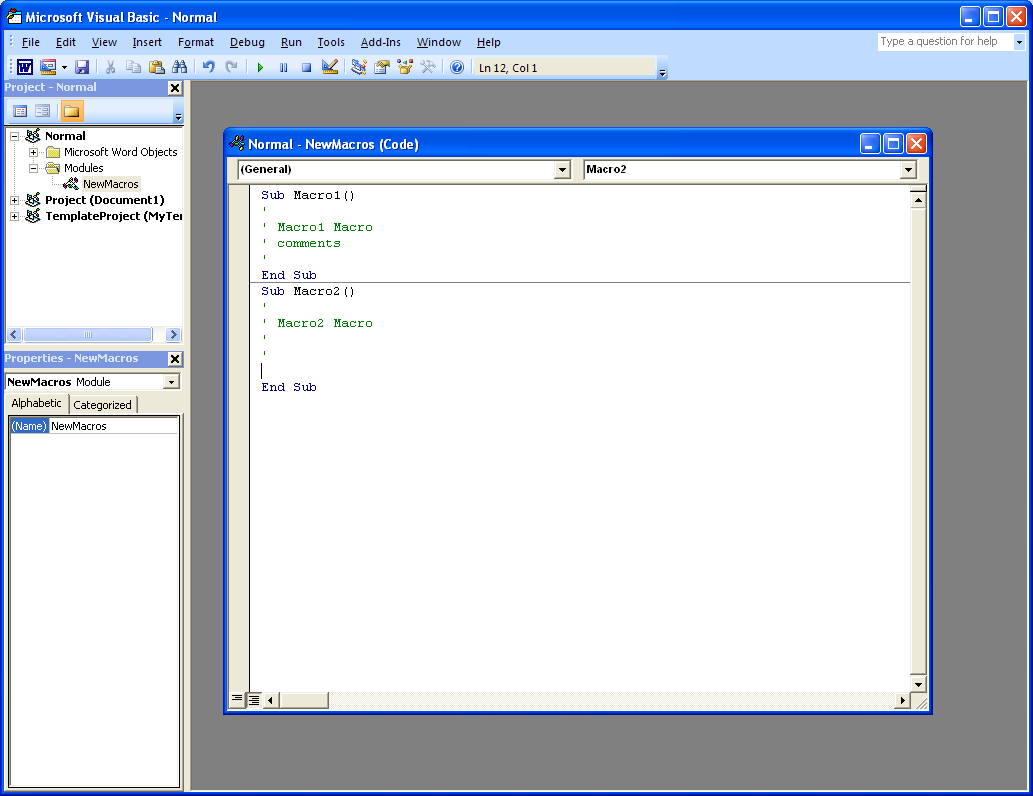 Click the Module window, and then type new Visual Basic commands.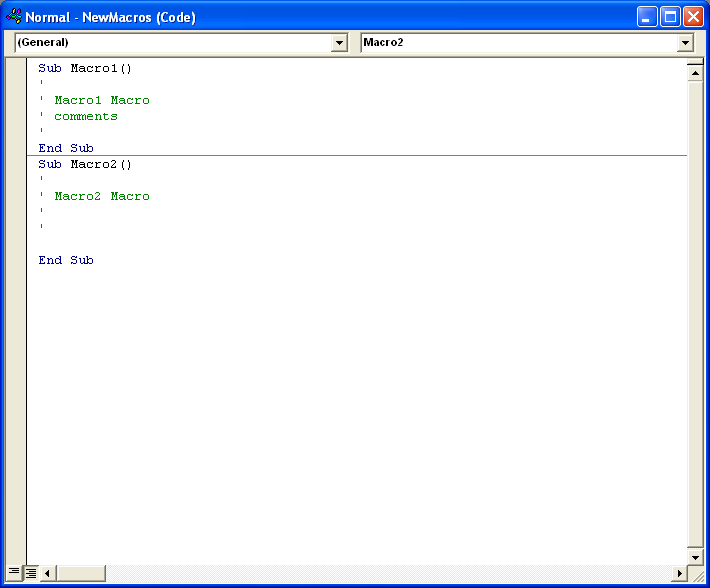 To run the macro, press F5.


Then click Close and Return to Microsoft Word.