Click the View tab. Then click View Macros on the menu.


Click a macro. Click Step Into.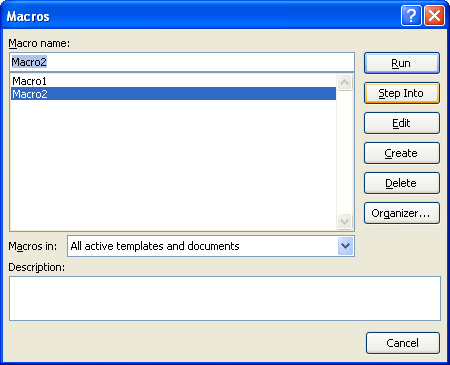 The Microsoft Visual Basic window opens.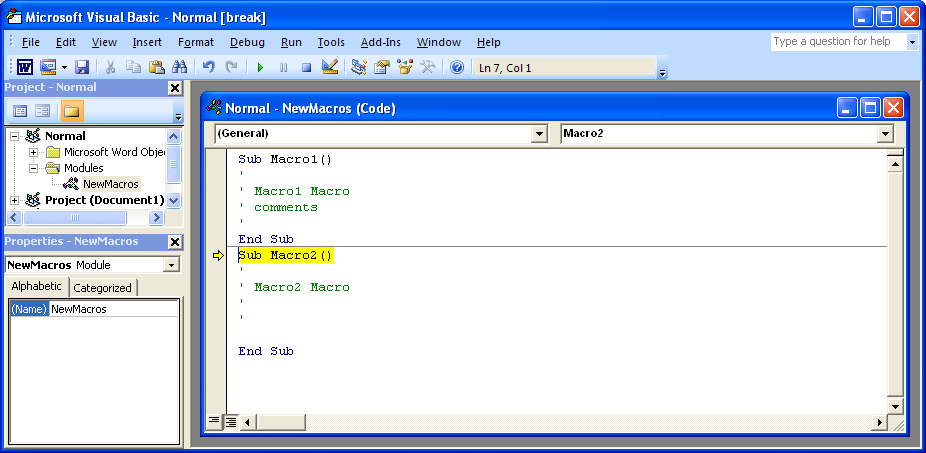 Click the Debug menu, and then click Step Into to proceed through each action.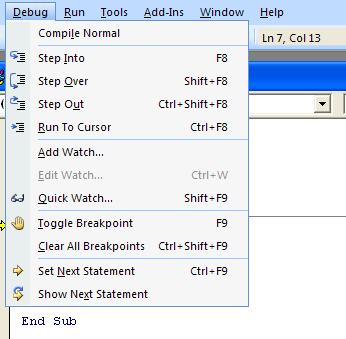 Then click Close and Return to Microsoft Word. Click OK to stop the debugger.